Address: 1942 N Saint Marys St.
Phone: (210) 225-3367
Email: sales1@janalsa.com
HOURS:
Monday - Friday: 8 AM to 3 PM
Saturday: 8 AM to 1 PM
Sunday: CLOSED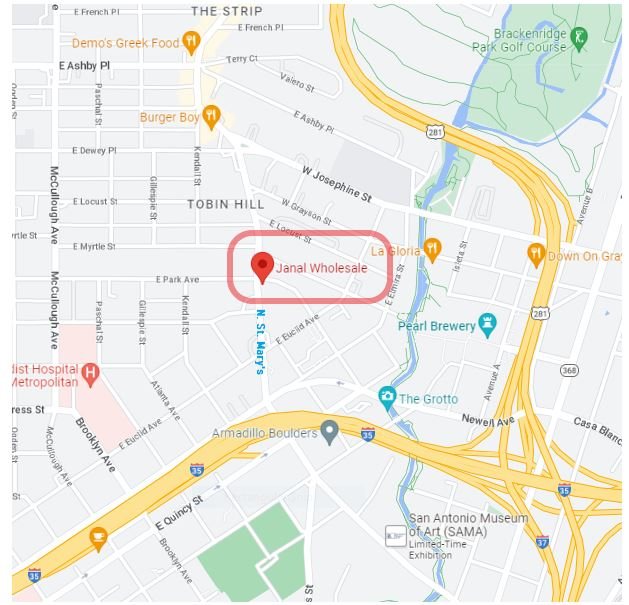 About Janal Wholesale Florist
Janal Wholesale Florist was opened by Jane & Al Stovall in 1964 hence the name. They wanted to serve the local community with beautiful Fresh Flowers, Artificial Flowers, and Supplies.This tradition has lasted three generations and is still run by the Stovall family today. We have grown to serve Central and South Texas for 55+ years.
We are dedicated to sell the best quality product at the best price.
"A happy customer is a returning customer" - Jane & Al Stovall